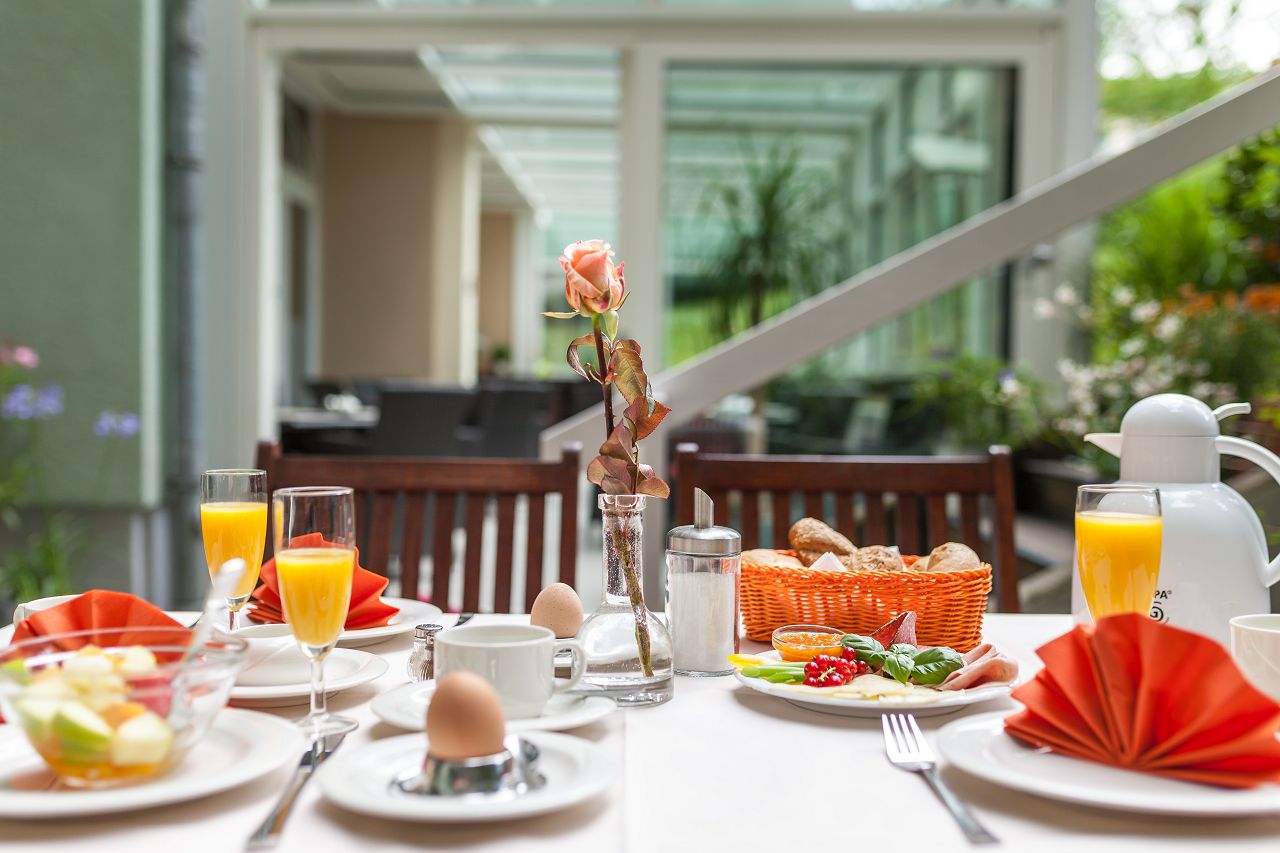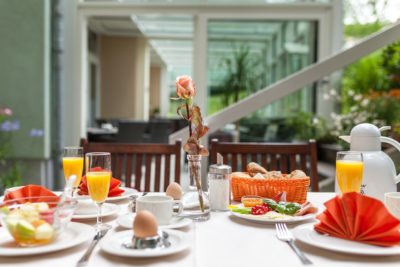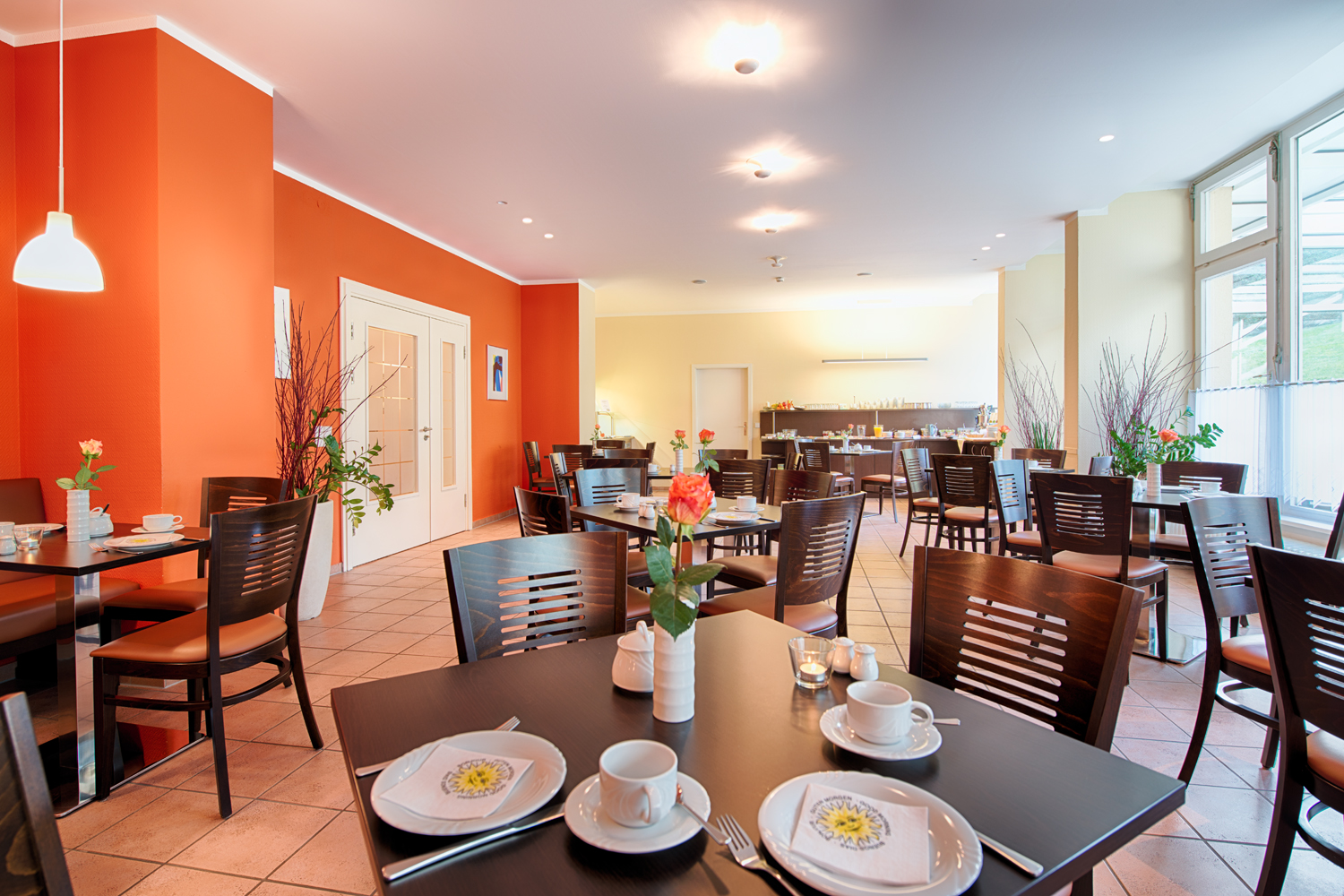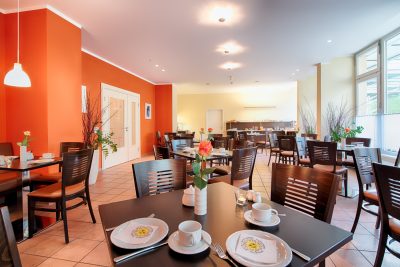 To provide you with a healthy and happy start to your adventure filled days in the colorful metropole, a "fair-trade" breakfast buffet with a large and varied selection of foods and beverages will be awaiting you every morning! The head of our breakfast team, Ms. Tomann, is a true magician and her "little extras" have become a favorite part of the buffet. Whether sweet or savory bread spreads, banana bread, various salads, pancakes, sweet buns, sorbets…the list goes on and on! Just enjoy the little added surprises.
And…in order to do our part for sustainability, we offer "fair feels good" products from GEPA which offers products from third world countries at fair prices. The eggs we use in our buffet are from an ecological farm in Brandenberg and our breads and rolls are from Bio-Bäckerei Bucco – an organic bakery here in Berlin. Psst: You can book breakfast in our hotel for only 9€ per person.
We wish you a "guten Appetit"!
Copyright 2017 Carolinenhof Berlin · All Rights Reserved